VUMI® HONOURED AS GOLD, SILVER AND BRONZE STEVIE AWARD WINNER IN 2022 AMERICAN BUSINESS AWARDS
We are extremely proud to announce that VUMI has been named the winner of three Stevie® Awards – Gold, Silver and Bronze – in the 20th Annual American Business Awards®.
Organisations of all sizes and in virtually every industry submitted over 3,700 nominations for consideration this year. More than 230 global professionals participated in the judging process to select this year's Stevie Award winners. Several of the judges' comments in each of our winning categories are listed below: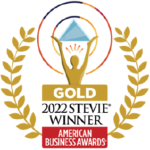 VUMI's 2021 Corporate Profile
Category: Other Publication – Company
Judges' Comments:
"Excellent way to address the "new normal" need for filling gaps of remote interactions. The interactive flipping book is organised intuitively and comprehensively."
"Well thought out, informative, with clear and meaningful graphics – loved the presentation of this, as well as the information on the evolution of the group … Good job!"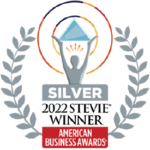 Let's Go Hand in Hand – Breast Cancer Awareness
Category: Marketing Campaign of the Year – Healthcare – Disease Education & Awareness
Judges' Comments:
"Great message and execution. It speaks to the spirit of healthcare as we'd want it to be – true caring and concern for people/women everywhere rather than a big-business approach. Fantastic campaign!"
"A strong campaign for an important cause. Great to see evidence of the team tweaking and refining the 2020 campaign to deliver even stronger performance."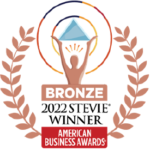 VUMI's Enterprise Group Expansion
Category: Achievement in Growth
Judges' Comments:
"The company has done a phenomenal job using all the levers to achieve remarkable growth. The submission does a great job explaining all these levers whether it is innovation, launching new products or other strategic initiatives. Kudos to the team."
"Really impressive growth. A higher number of enterprises have been unable to sustain profitability on a consistent basis. Strong entry, with integrated elements, built on relevant insights."
"I couldn't be more proud," comments David Rendall, VUMI® President and CEO. "This recognition from esteemed colleagues underscores the incredible teamwork I see each day and in each department of our company. The challenges of the last several years have shown us how crucial our service is to the people who count on us in every corner of the globe. Innovation, creativity and commitment are the pillars of our company. We are honoured to be so recognised for our work."
About the American Business Awards:
The American Business Awards are the United States' premier business awards programme. All organisations operating in the U.S. are eligible to submit nominations – public and private, for-profit and non-profit, large and small. More details about The American Business Awards and complete list of 2022 Stevie winners are available at www.StevieAwards.com/ABA.
About the Stevie Awards:
Stevie Awards competitions receive more than 12,000 entries each year from organisations in more than 70 nations. Honouring organisations of all types and sizes and the people behind them, the Stevies recognise outstanding performances in the workplace across the globe. Learn more about the Stevie Awards at http://www.StevieAwards.com.